Chhaimale Resort – A Blissful Escape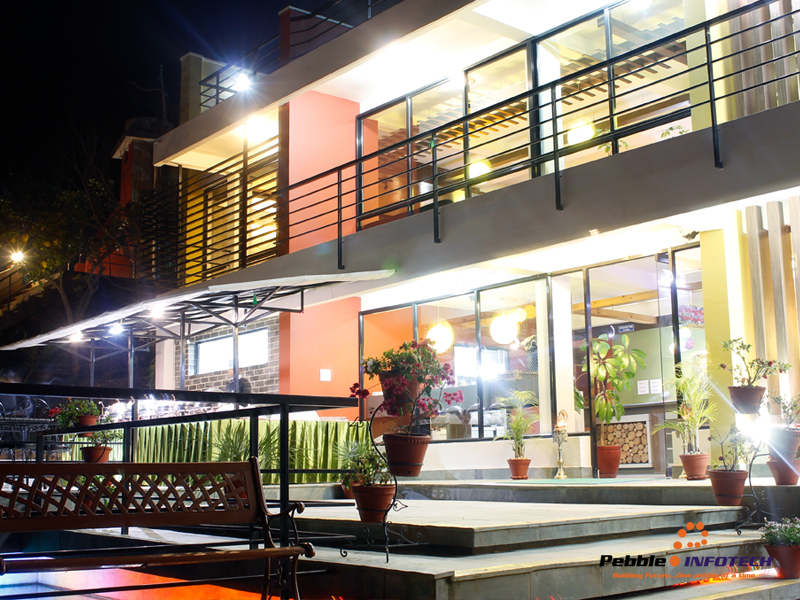 It was a normal Saturday afternoon when I received a text from a close colleague of mine mentioning that we might have to twist our plans a little and meet up at Balkhu Chowk. Though my heart throbbed with joy, I replied with a normal "OK". As planned everybody arrived at Balkhu Chowk and as professionals they did make it in the exact time. Soon, everyone got on their bikes, but I choose to stay on the back seat because when it comes to riding I might be the worst – even on my own list. I was with a new comer, in the office he was very shy and didn't talk too much. But when he pressed the start button and twisted the accelerator, he somehow justified that when it comes to riding he was just the opposite. Soon we reached Dakshinkali and we stopped for a cup of tea to drive away the chills of winter. After finishing our cup of tea, we were welcomed by snake-like tracks with no traces of clean paved roads. My good friend who was riding the bike was complaining much about the government and development of the roads. But, for me the road offered a joyful experience. C'mon people we are in Nepal and without experiencing bumpy roads the wonder of travelling would be little incomplete. After half an hour of drive we finally reached the resort, and as said it was beautiful. Nestled in the lap of a beautiful hill, the resort offered a calm ambience with a delightful view of perky mountain tops.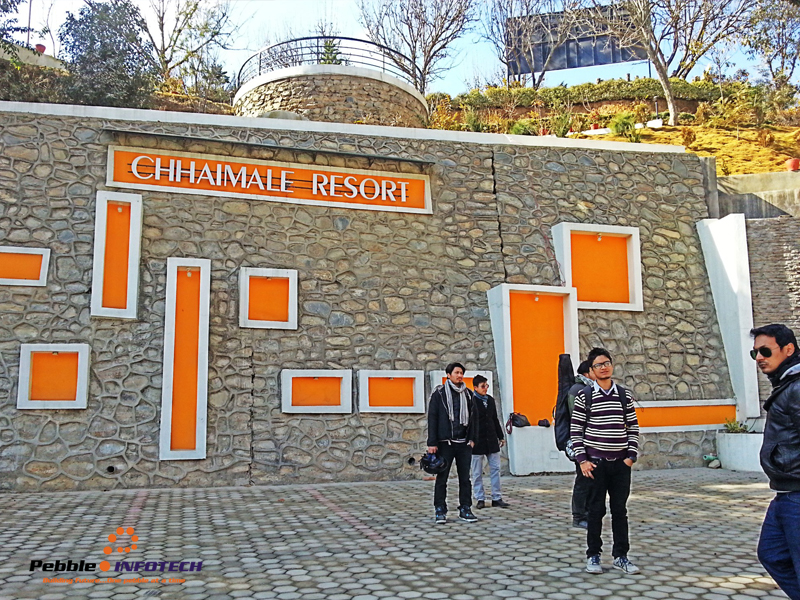 Upon arrival, we were welcomed by two beautiful ladies at the reception. The hospitality of the staffs at the resort was as beautiful as the resort itself. They generously explained us about the package and led us to our rooms. The long grumpy ride was tiresome; we took some time to freshen up before dwelling around the lustful environment of the resort. When I stepped outside my room I encountered an astonishing view. I could clearly see misty mountain tops and beautiful reddish sky that ignited traces of the night. The delightful view was further enhanced by soothing sound of bird chirps that deliberately defined the beauty of wilderness. All my colleagues started to gather up and we took a short walk around the resort. Fascinated by the beauty of the resort, I could see blissful smile on their faces that defined life is more beautiful when we are far from that 10-6 schedule.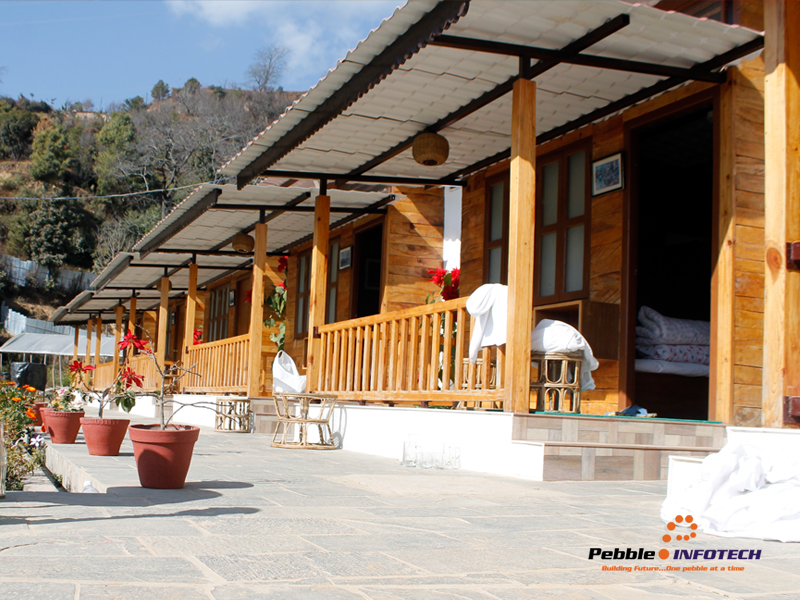 After a short walk our tummies started to grumble, we were hungry….. very hungry. Soon the waiter led us towards the resort's restaurant. And wow, a buffet dinner was being prepared for us. I could clearly see an array of traditional Nepali dishes aligned with variety of Indian curries. But first things first, we started our meal with a complimentary mushroom soup. The first sip of the soup was delightful; it actually felt like a soft mushroom dipped in bunch of spices was melting in my mouth. And it wasn't only me – all I could hear from my colleagues was "wow", "hmm" and "yum". Soon all the bowls went dry, and everyone lined up for the big fiesta. Ahh!!! Our dinner was delightful. We were catered with loads of tasty dishes perfectly balanced for an ideal meal. After placing all the dishes on my plate it somehow resembled with Thakali Thali. We swiftly galloped all the food placed on our plates. All of my colleagues set off to get their deserts except for me. Being slightly oversized, I was still not full and wanted a bit more of that tender chicken and rice along with sweet and sour lapsi achar.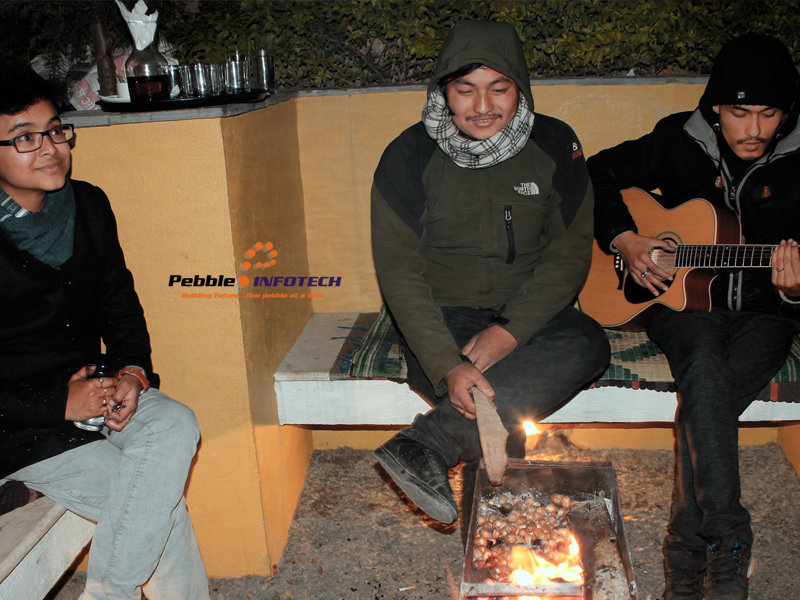 Here comes the best part of the trip "Barbecue". We ordered freshly marinated chunks of chicken for the night. Our barbecue started with a short chit-chat, but as the night went along we plunged into our personal lives and started to recall all our cherished moments.  Right before we finished, Bijay Shrestha the owner of the resort stepped in to have a brief chat with us. The short chat soon turned into a long conversation, he told us a lot about how he started the resort and all. Just before we were going to long for our beds, he generously asked us to visit Chhailmale resort's newest building. The building was built on top of the hill and presented a traditional design. Each room consisted of five different beds that could accommodate ten people at a time. But generous by nature, Shrestha did offer us with this room. Desperate to share a common room, we couldn't resist the offer and immediately replied with a big "YES".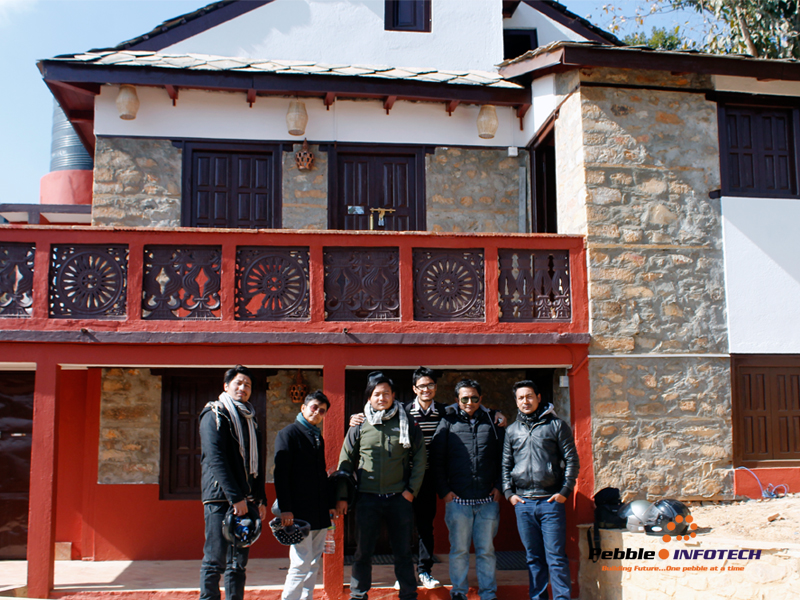 The night passed and soon the morning sun was on the sky. Suddenly the first ray of sun woke me up. I looked around the room and everybody was gone except for our dearest Govinda Bro. Then I stepped out of the room to freshen up. After a quick shower, I longed for the breakfast table. Everyone was there stirring their cup of coffee and enjoying the magnificent view. Soon everyone gathered around the table and laughed at each other by recalling the fondest memories of the night. And soon as we finished our breakfast, it was time to pack our bags and put an end to the journey. We buckled up and in no time we reached to the final step of the stairs. Everybody was busy clicking the final snap of the resort and thanking each other for a moment that would be forever treasured in our hearts. And after few of drive we made it to the place from where we started "Balkhu Chowk". I looked back and waved a long goodbye to a memorial trip with one of best crews ever.