Home
Blog
FACEBOOK PUTS THE POWER AND CONTROL IN USERS' HANDS: LAUNCHES NEW DEFAULT PRIVACY SETTING AND PRIVACY CHECKUP TOOL
FACEBOOK PUTS THE POWER AND CONTROL IN USERS' HANDS: LAUNCHES NEW DEFAULT PRIVACY SETTING AND PRIVACY CHECKUP TOOL
Do you sometimes feel unwanted people eavesdropping on you through your Facebook Posts, reading the things that were just meant to be shared with a smaller and closer circle?
On the contrary, at times, when you share really important information, don't you want it to reach to a wider audience, friends of friends and their friends perhaps?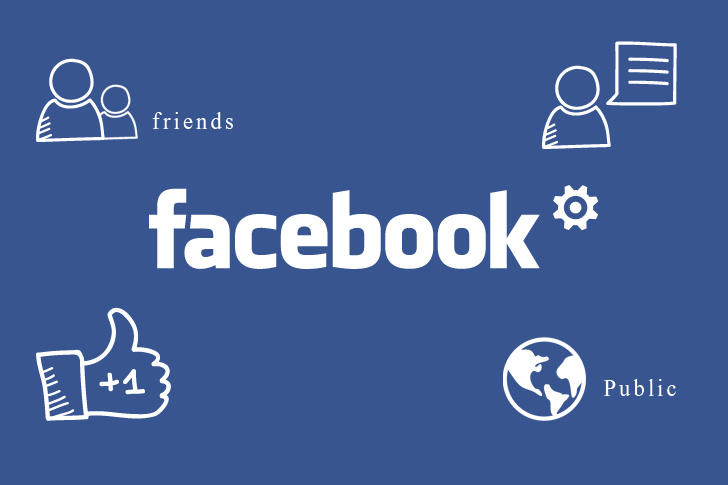 These are all but few cases of where you unknowingly look out for an advanced privacy setting on whatever you share on Facebook. After all, our privacy on online social platforms is a big concern – not just for us, but also for world's most well-liked social networking site, Facebook. It has been a topic of perpetual discussion and exertion and thus, on 22nd of May, 2014, Facebook took one more step towards strengthening its users' security by giving them the control to be in command of not just what they post but also who sees it.
You, as a Facebook profile owner, now can limit the view your posts, pictures or contents to the mass you like. Specially if you are a newbie to this all-so-popular networking site, its service to you includes the ability to change the default privacy setting on new users' post to Friends from Public and vice versa.
From one to one conversation, to friends or public, you have the power to decide who sees what. Not that you didn't have it before. However this time, Facebook offers a more detailed option to switch the default setting to Friends.
The major change is for the new users where the default audience of their post is set to Friends which previously used to be Public.
One has the liberty to change the privacy by the virtue of a Privacy Checker Pop-Up reminding the user to choose before setting the post out on a journey of innumerable News Feeds. (Don't freak out, if you miss that option, the setting is default at Friends. Remember!) And even it sails out; there is nothing to worry as the changing the privacy of past posts on Facebook can be done too.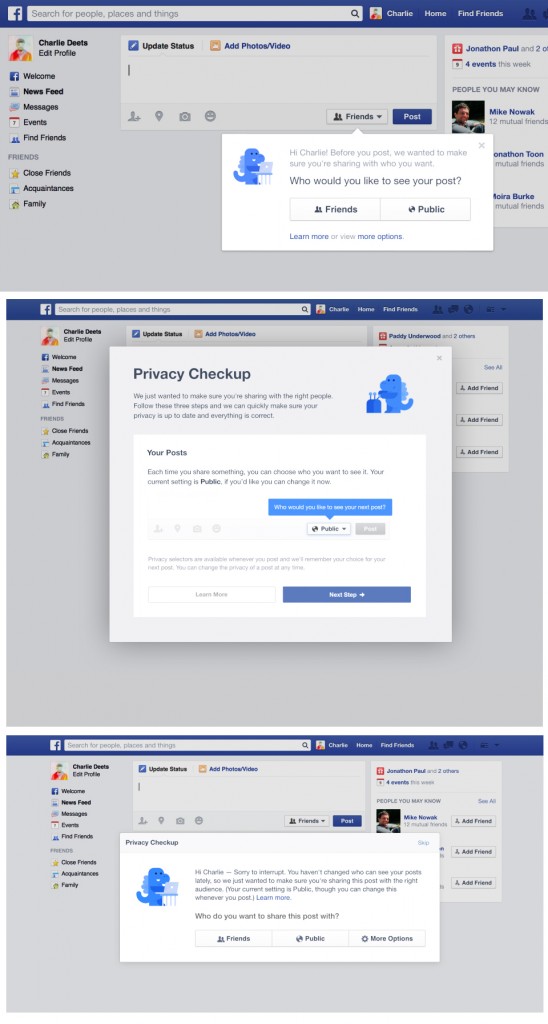 Before officially launching the Default Privacy Setting for new users and announcing the Privacy Checkup tool, some users already experienced it since it has been on the floors on or after March. Here is a little portion of what Facebook has to say about this new development:
"We want to do all we can to put power and control in people's hands. This new tool is designed to help people make sure they are sharing with just the audience they want. Everything about how privacy works on Facebook remains the same."
With some cool new additional controls, find out more about Facebook's effort towards making it easier to share with who you want straight from Newsroom!